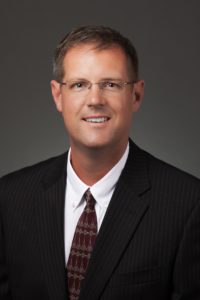 Ben joined Physical Therapy Centers of Georgia in November 2016 as the Director of Physical Therapy. He is a 2012 Doctorate of Physical Therapy graduate from Georgia State University. Prior to joining Physical Therapy Centers of Georgia, Ben served at Piedmont Newnan Hospital and Cancer Treatment Centers of America Southeastern Regional Medical Center.
Growing up in rural Chapin, South Carolina, Ben is the son of a high school principal and an elementary/middle school teacher. "I was raised for 18 years in a small community where my parents were educators in the high school, middle school and elementary school. Both of my parents taught me the value of education and being an integral part of the community."
Ben is a graduate of Liberty University in Lynchburg, Va. where he was a 2 year starter at quarterback for the football team and a member of the basketball team his Senior year. He was presented with the Mac Rivera/Rock Royer award which is given yearly to a single Student-Athlete that best exemplifies the mission of Liberty University. Upon graduation, he was signed as a free agent quarterback for the New York Giants in 1998.
Prior to entering physical therapy, Ben completed a Master in Arts of Teaching and was a football coach at Olivet Nazarene University in Bourbonnais, IL. In 2006, Ben and his family moved to Newnan, Ga where he taught science and coached football at Northgate HS. He and his wife Angi, son Caden and daughters Reese and Sloane now reside in Sharpsburg.
"It is an honor and pleasure to have the opportunity to serve the communities where Ankle and Foot Centers of Georgia provide care." – Ben Anderson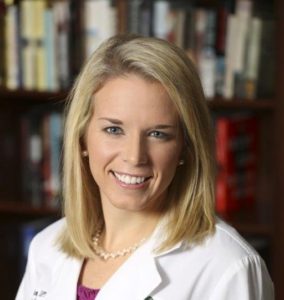 Gentry Kozub was born in Richmond, Virginia and moved with her family to Georgia while in high school. Following high school, she attended the University of Georgia where she received her Bachelors of Science in Educations with Exercise and Sports Science emphasis. She then attended Medical College of Georgia where she received her Doctor of Physical Therapy degree in 2013. She has worked in various settings including outpatient orthopedics, acute care, oncology rehabilitation, skilled nursing and traditional home health. She joined Complete Physical Therapy Centers of Georgia in April 2018. She currently lives in Smyrna, GA with her husband and son. In her spare time she enjoys being active, traveling, and spending time at the beach.